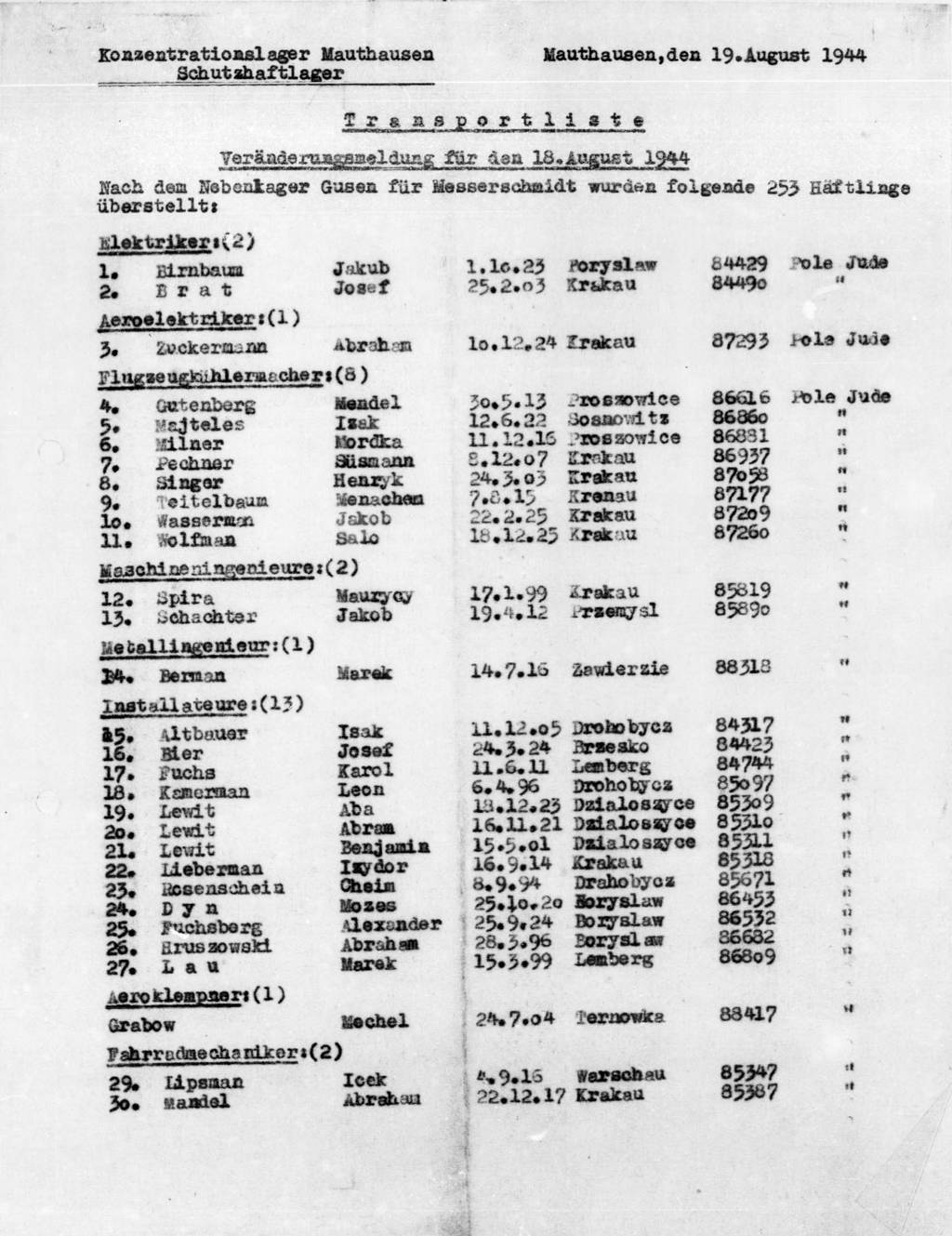 Transport list from 18th August 1944: On this day 253 skilled workers, all of them polish Jews who had arrived in Mauthausen from concentration camp Płaszów on 10th August, were transferred to Gusen, commando Messerschmitt. (Mauthausen Memorial / Collections)
The persecution of Polish Jews began immediately after the occupation of Poland. After being hounded, robbed, and isolated in ghettoes, the mass killings by poison gas in extermination camps began in late 1941. The overwhelming majority of the Jewish population of Poland under German rule – numbering approximately 2 million – was murdered in the period until 1943. Until 1944, a minority continued to serve as forced labour in ghettoes and work camps.
From 1940 onward, individual Jews entered Gusen as a result of the persecution of political opponents in Poland. Beginning in the summer of 1944, the first mass transports of over 2.000 Polish Jews arrived from the camps at Płaszów, Auschwitz, and Flossenbürg. The evacuation transports of early 1945, in particular such from Auschwitz, again brought more than 500 Polish Jews to Gusen.
The chances of survival for the at least 2.700 polish Jews were extremely low: more than 1.600 of them died at Gusen while hundreds were sent to Mauthausen to die.