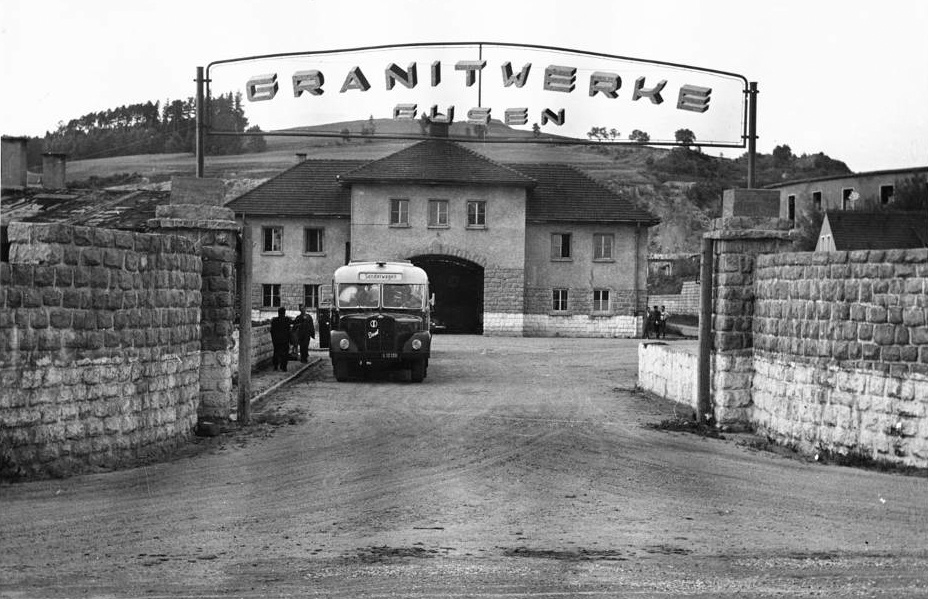 Entry gate and former "Jourhaus" with the sign "Granitwerke Gusen"; this was the name of the company which was responsible for the further exploitation of the quarries by the Soviets; date unknown. (photo credits: Ministère de la Défense - Direction pour la Mémoire, le Patrimoine et les Archives)Shortly after the liberation of the camp, the structural remains of the camp began to disappear. The Gusen II camp was burned down completely by the American troops to avoid the spreading of epidemics. The local authorities, usually with the permission of the American occupation authorities, often sold abandoned material, but there was also some looting. The local population used wood and rocks from the camp as building material.
Following the occupation of the camp and quarries by Soviet forces, the camp barracks served to house troops. Explosives were used to render sections of the tunnel systems unfit for future production, though not before the machines had been removed and other installations disassembled in November 1947. The Soviet occupation claimed the quarries as German
property in Austria and continued to operate them as a USIA company ("Granitwerke Gusen").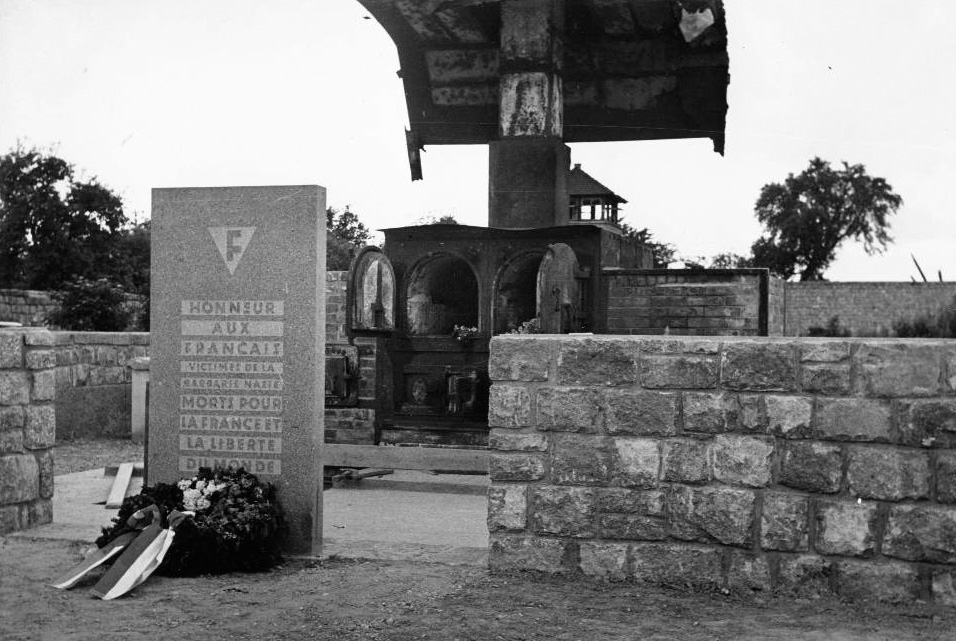 Crematorium furnace with asbestos covering of the barrack roof prior to erection of memorial. (photo credits: Ministère de la Défense - Direction pour la Mémoire, le Patrimoine et les Archives)
In 1955/56, the inmate cemetery at Gusen, which came into existence soon after the liberation, became inoperationaland the majority of the deceased were buried in the grounds of the Mauthausen memorial.
At the instigation of former French and Polish prisoners, an unofficial memorial, with commemorative plaque and memorial stone, was built around the crematorium furnace. After the Soviet troops withdrew in 1955, the grounds of the camp were divided into small plots and the municipality of Langenstein began to plan a residential estate. The crematorium furnace was to be demolished, and commemorative plaque and memorial stone were to be taken to Mauthausen. In late 1960, former Italian prisoners began to negotiate the purchase of the site containing remnants of the crematorium. In 1961, they purchased the parcel of land and donated it to the municipality in exchange for the permission to erect a memorial on the site. Several prisoner associations raised money for the erection of the memorial.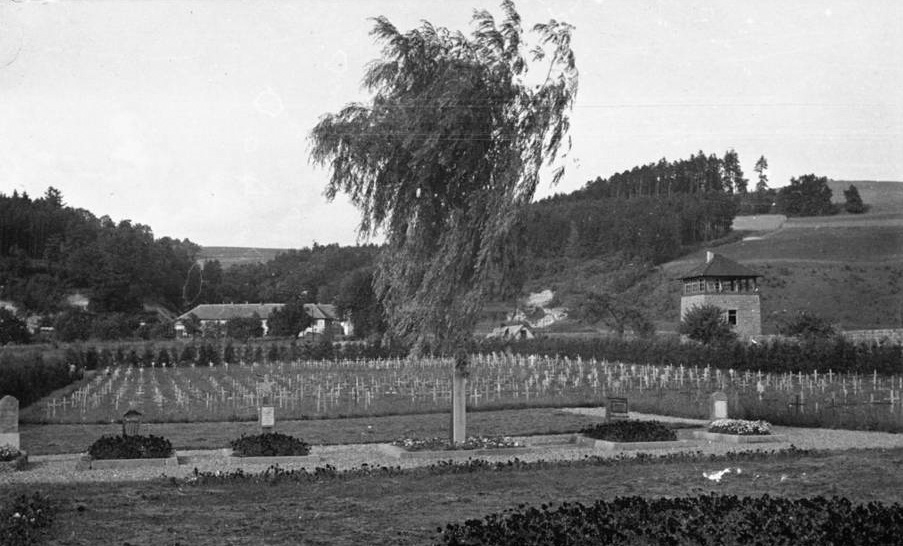 The prisoners' cemetary in Gusen was founded by the U.S. Army; date of photograph unknown. (photo credits: Ministère de la Défense - Direction pour la Mémoire, le Patrimoine et les Archives)
The plans for the construction of the memorial were drawn up by the Italian group of architects B.B.P.R. (Banfi, Belgiojoso, Peressutti and Rogers). Lodovico Belgiojoso had been a prisoner in Gusen. One founding member of the group – Gian Luigi Banfi – had died in the concentration camp.
The memorial was inaugurated on 8 May 1965. Since 1997, the Federal Ministry of the Interior has been responsible for the upkeep and management of the memorial. In 2003 the visitor centre opened its doors to the public.