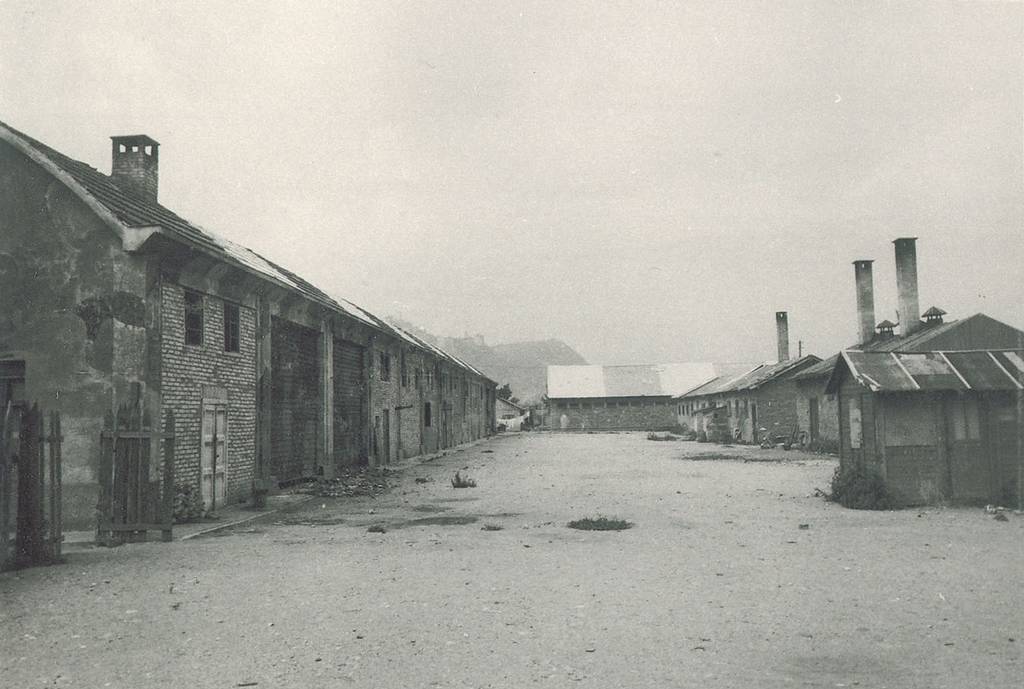 View of the former staging camp at Bolzano, picture taken in 1945 or 1946. The Bolzano camp was established in 1943 and became operational in spring of 1944. When the Fossoli camp was dissolved in August 1944, it became the most important staging post for Italian prisoners. A total of approximately 11.000 individuals were deported to the concentration- and extermination camps of the Reich via Bolzano. (photo credits: Archive Zeitgeschichtemuseum Ebensee, Collection Hilda Lepetit)
After the occupation of Italy by German troops in autumn 1943 and the creation of a Fascist vassal state under Mussolini in northern Italy, the former Italian internment camps were integrated into the National Socialist camp system. Camps such as Fossoli, Trieste, and Bolzano now served as staging posts for the deportation of Italian Jews to Auschwitz and of political prisoners to various of the Reich's concentration camp. So-called Italian "military internees", disarmed members of the Italian forces, were deported to Germany for the purposes of forced labour and on some occasions also sent to concentration camps.
The mass deportations of inmates of Italian camps to Gusen began in February 1944. Smaller groups of Italian prisoners were also transferred there from other concentration camps beginning in the middle of 1944. Regarded by the SS as "traitors" and often perceived as "Fascists" by their fellow inmates, the Italians were in a difficult position. The total number of Italian prisoners exceeded 3.000, of which at least 1.700 lost their lives.