Forest clearing by the Austrian Armed Forces on the site of the former Gusen concentration camp
18.09.2023
A lookback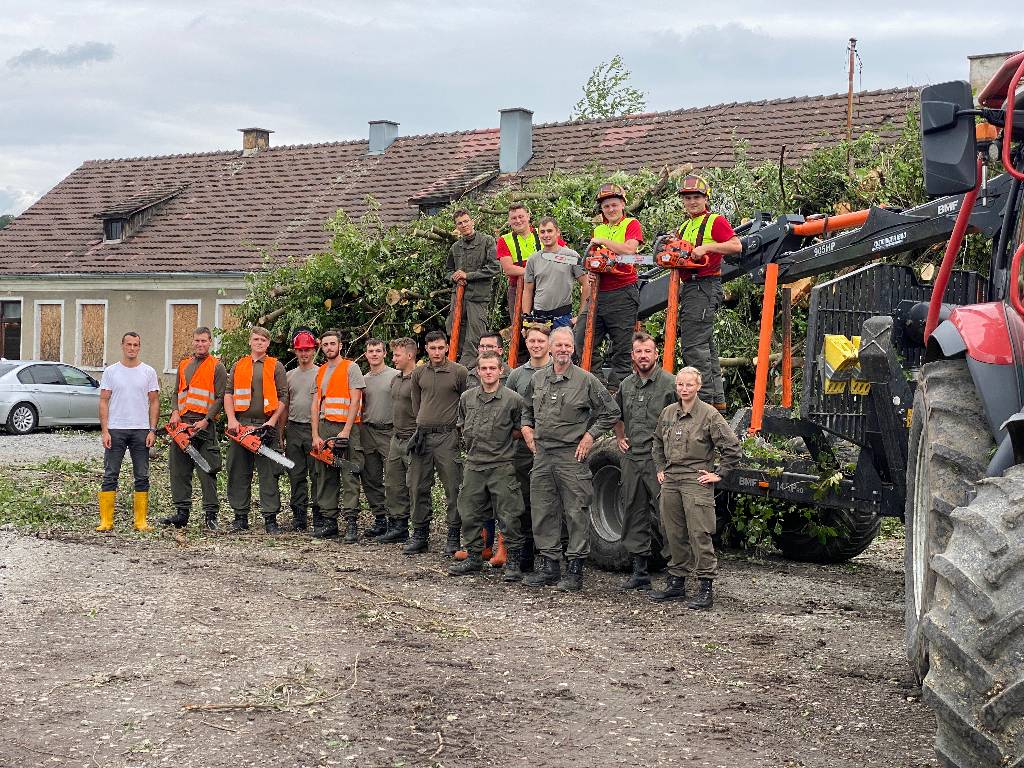 The pioneer platoon from Hörsching barracks recently completed large-scale clearance work to make part of the newly purchased land of the former Gusen concentration camp accessible.
Most of the trees and scrub on the area around the former non-commissioned officers' club and the SS flower garden that was there until 1943 were removed – by the Austrian Armed Forces, which have enjoyed a close cooperative relationship with the memorial for years. The trees were felled primarily for preventive reasons, because of their advanced age.
During the work, architectural remains of the buildings that were originally present there came to light for the first time. These will now be subject to an archaeological inspection. The land, which is the property of the Republic represented by Burghauptmannschaft Österreich, the organisation that looks after historic buildings in Austria, is part of the master plan for the expansion of the Gusen Memorial that is currently in progress and will be presented in October.
The Mauthausen Memorial would like to offer its deepest thanks to the soldiers who took part for their highly valuable contribution.