Workshop with Diplomats and International Experts
23.11.2022
Participation process Gusen Memorial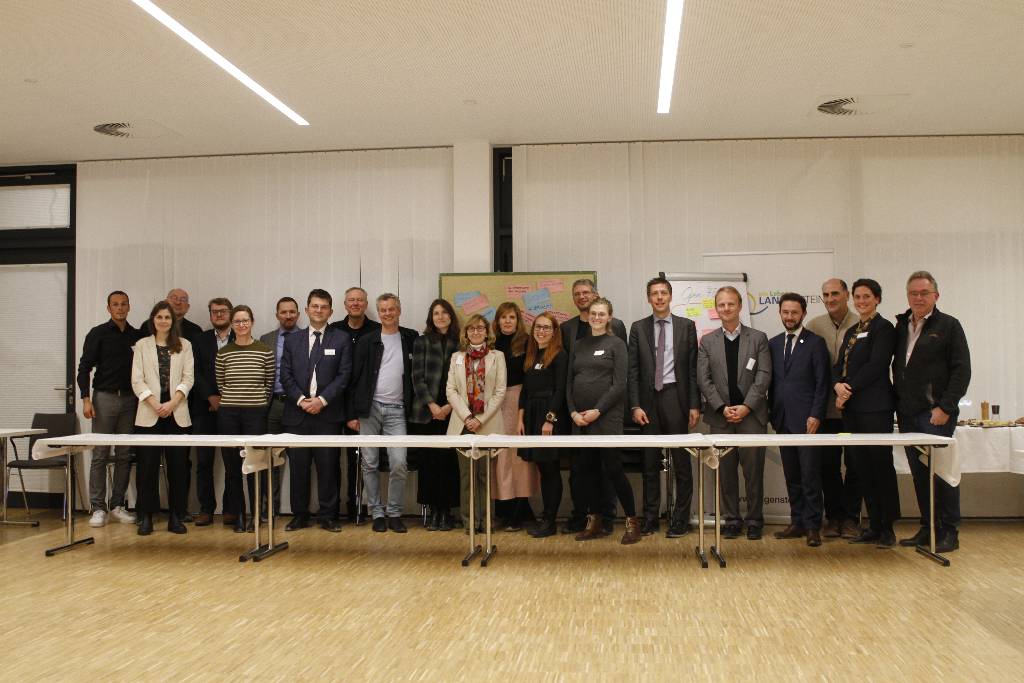 A further event forming part of the participation process on expanding the Gusen Memorial was held mid last week in the Festsaal at Langenstein Town Hall.
Diplomatic representatives and experts from a total of 15 countries came together to discuss and sketch out possible requirements for a new, expanded Gusen Memorial.
As part of the full-day workshop, participants also visited the plots of land that once formed part of the Gusen concentration camp which have recently been purchased by the Republic of Austria.
In spite of some very different approaches, many synergies and shared values emerged when it came to dealing with the future development of the site and its historical responsibility.