Conservation measures on the former crematorium oven finished
01.09.2023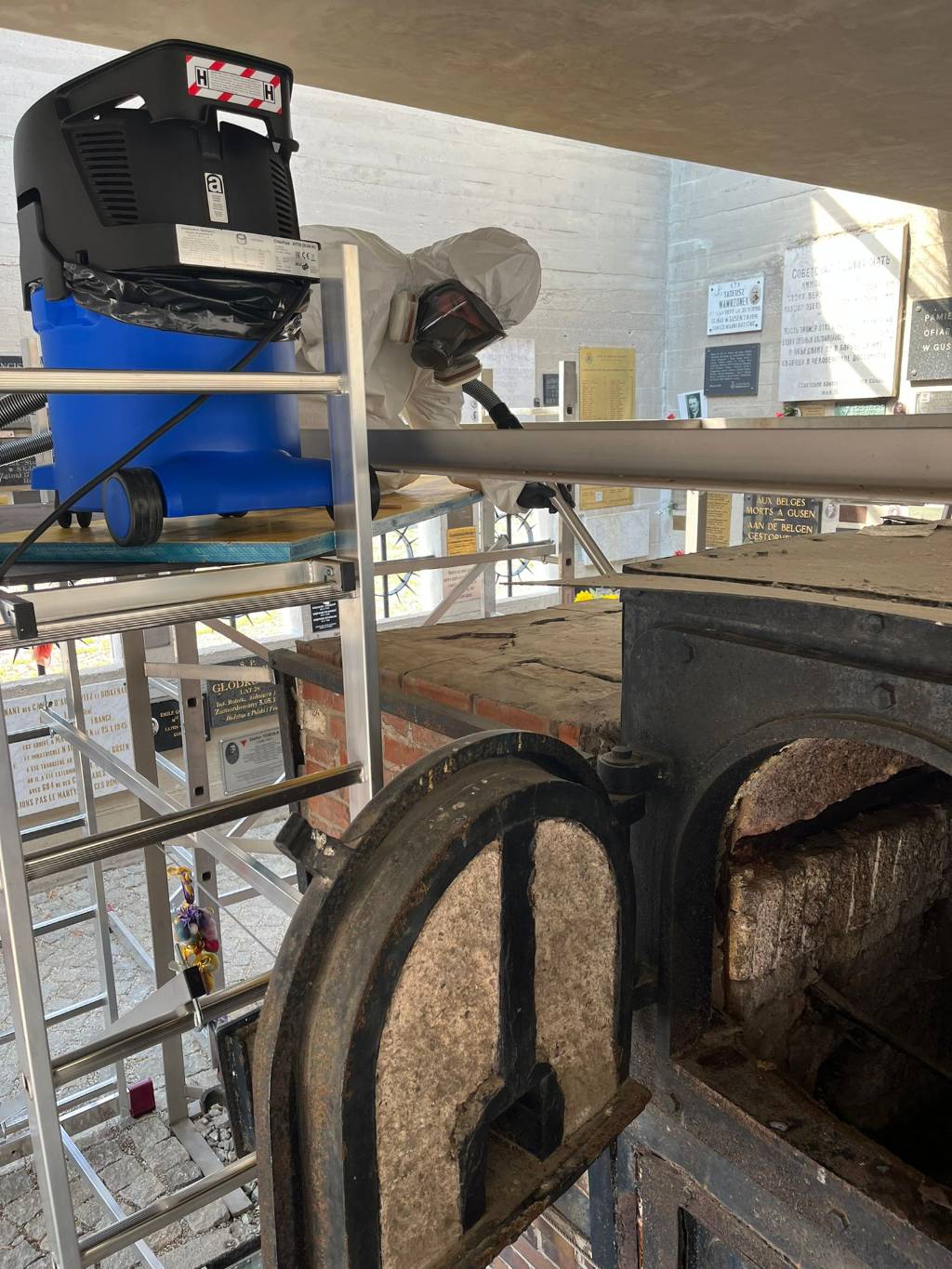 In August, conservation measures were carried out on the former crematorium oven at the Gusen concentration camp memorial. Above all, the area was thoroughly cleaned and is now accessible to visitors again. In addition, a catalogue of measures was drawn up for further cleaning and care of the metal parts while maintaining their age value.
The crematorium was installed in January 1941. A large part of the at least 35,000 dead of the Gusen concentration camp were cremated there.
After liberation, it was preserved and, on the initiative and at the expense of international survivors' associations, the Memorial de Gusen was built around it in 1965.