04.05.2023, 19:30 - , 23:00 Uhr
Commemoration at the former roll call site Gusen and eachnamematters in front of the tunnel system "Bergkristall"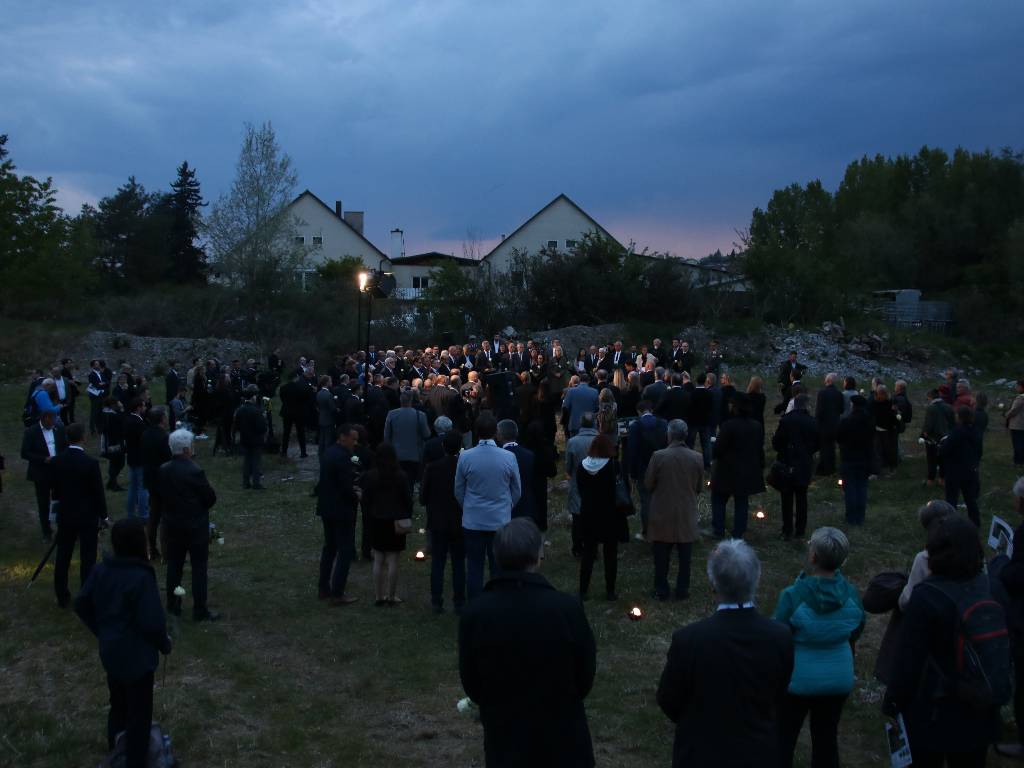 It is now one year since the Mauthausen Memorial was first able to invite to the former roll call square in Gusen for a commemoration ceremony. Much has been achieved since then. The participatory process, which is working at regional, national and international levels to bring together and map out the wishes and ideas of all interest groups with regard to the future expansion of the Gusen Memorial, has already entered its second phase. We are confident that by this summer, we will be in a position to present the results of this process.
Over the coming years, Gusen will form an important focus for our work. Together, we are striving to create a dignified place of remembrance to the more than 35,000 people who were murdered here.
Please join us in commemoration on 4 May 2023:
19:30 Memorial ceremony at the Gusen concentration camp memorial site, former roll call square.
Meeting point: between the former SS barracks crossing Georgestraße/Untere Gartenstraße, 4222 Langenstein
21:00 #eachnamematters in front of the entrance to the "Bergkristall" tunnel system
Meeting point: Marcel-Callo-Straße 3, 4222 St. Georgen an der Gusen
On the site of the former roll call square in Gusen, on which further sections of the camp walls have now been uncovered, we will renew our commitment made last year to the Gusen Memorial.
At 21:00, the light and sound installation #eachnamematters, created in cooperation with Ars Electronica, will begin at the entrance to the "Bergkristall" tunnel complex. This artistic intervention seeks to remember in particular all those prisoners of the Gusen camp who were forced to construct the tunnels, working under inhuman conditions. On the occasion of the commemoration event, we will be opening the tunnel complex.
Please let us know whether you are able to join us by sending a short email to info@mauthausen-memorial.org